Join us for Beach Yoga, a discussion about Finding Balance as a Content Creator, and raising awareness of Breast Cancer.
South Florida Mom Bloggers Wellness Meetup
Start your day with beach yoga and a discussion of how to balance your life as a content creator. Join us, Sharonda Stewart from Sporty Mommas, and Blame It On Mei as we share strategies to avoid blogger burnout, mommy guilt, and other areas we struggle to strike a balance.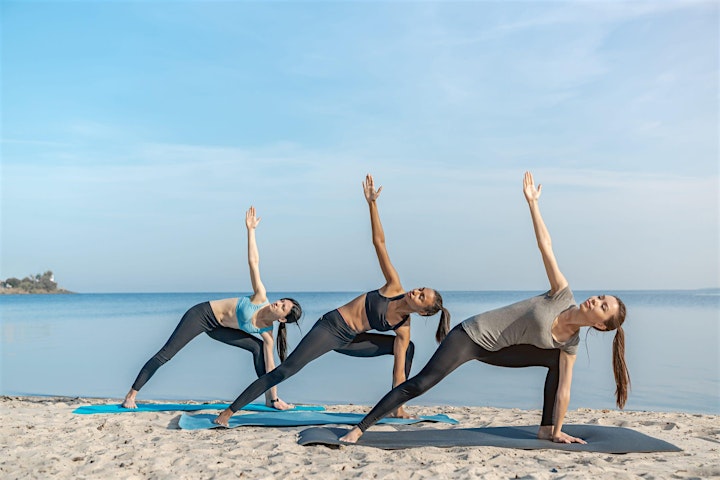 Beach Yoga
Bring a yoga mat, wear yoga clothes and wear something pink!
We'll be enjoying a short yoga session on the beach with the sound of the waves. We'll also be taking our breast cancer awareness group photo. So we appreciate you wearing something pink – if you have it!
RSVP Your Spot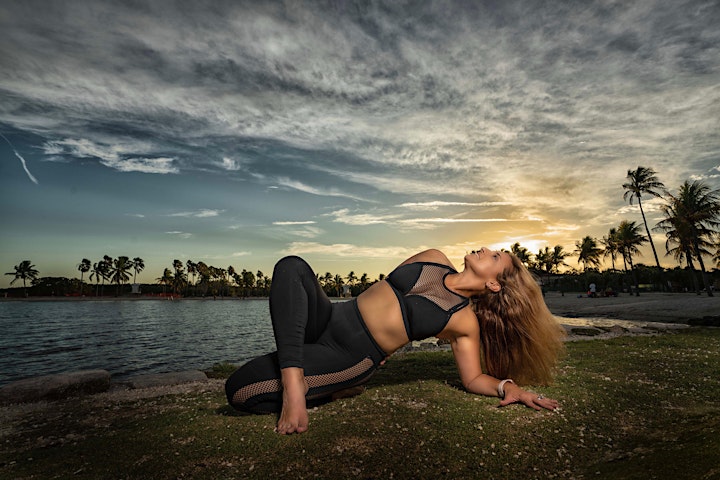 Yoga Instructor Tiffany Zakka
Tiffany Zakka is the Founder of Sweat Move Yoga (SWOGA) has developed wellness programs inspired by her work as an occupational therapist. Tiffany holds certifications for yoga, barre and mat pilates. Through her love of yoga, barre and mat Pilates she has fused these concepts to found Sweat Move Yoga (SWOGA) and Kidnetics and is the Co-Founder of Reset Rewire Restore.
Through her wellness programs Tiffany's goal is to continue sharing her knowledge to make a positive impact on her community. She continues to be passionate about helping women, children, and athletes shift their mindset and live their best lives.
Speakers
Sharonda Stewart (@SportyMommas)
Sharonda Stewart is a wife, mother of three and native of Miami, FL. In 2009, Sharonda created Sporty Mommas LLC, a lifestyle brand for women featuring apparel and events. Over the years her charity events have raised close to $15,000 for women and children in need. Sharonda led FemCity Miami for three years before becoming an influencer in 2019. She loves to inspire, empower and encourage moms of all ages to look and feel their best through fashion, wellness and inspiration.
Mei Jorge (@BlameItOnMei)
Mei (pronounced May) Jorge is the founder and creative mind behind the award-wining bilingual blog, Blame it on Mei. In it, she shares her sense of style, passion for skincare, new role as a mom of two and her appetite for travel. This Cuban-born gal's love with fashion stems from her childhood's tropical surroundings. She describes her style as feminine, classic and chic; and has a great talent for combining high-end and affordable pieces simultaneously.
Mei enjoys sharing her knowledge of the blogosphere and has been invited to be a speaker for We All Grow Summit, Hispanicize Week, SeedFood & Wine Week and several events for local chapters of The Blogger Union. Additionally, she was awarded by South Florida Bloggers with 'Best Lifestyle Blogger" and has been twice a finalist in the categories of Best Travel Blogger and Best Fashion Blogger. One of her biggest accomplishments though was being featured in the print version of Parent's Latina.
Her clean and fresh aesthetics has called the attention of several national and international brands. Mei has worked with retailers like Macy's, Kohl's, Coach, JCPenney, Saks OFF 5 th , Banana Republic and Ralph Lauren among others. In the beauty genre, she has been part of campaigns for Dove, Neutrogena, Gillette Venus, Aveeno, Sephora and Colleen Rothschild Beauty to name a few. After becoming a mom, Mei has had the opportunity to work with Huggies, Lovevery , JONHSON's Baby and Hasbro. Mei has also worked with a few enigmatic South Florida hotel brands like Hilton and The Biltmore, and while abroad, with Secrets Resorts.
Sponsors