Follow us on social media: Instagram, Facebook, Twitter, & Periscope
To contact The South Florida Bloggers email info@southfloridabloggers.com.
Chapter Officer: Paola Mendez Hi! My name is Paola and I am the Founder of The Blogger Union. I believe that if we all work together we will all grow together! I help Blogger Union Members continue to improve as bloggers. If you have any questions, suggestions or ideas please let me know. I definitely want to hear from you! We can do this together. Oh, I also run the sites Coral Gables Love + Dapper Animals.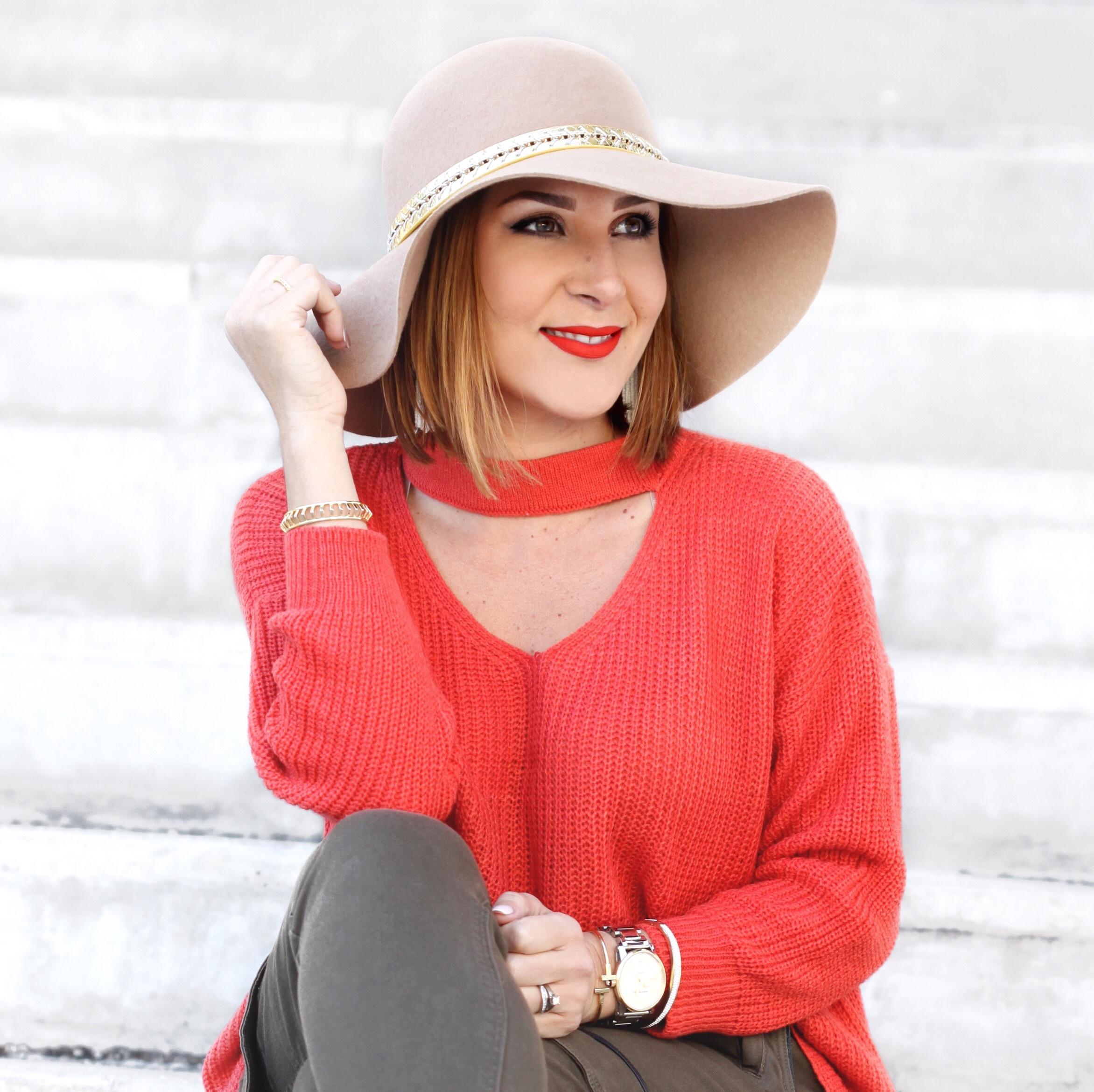 Chapter Officer: Mei Jorge Blame it on Mei, is a bilingual fashion, lifestyle and travel blog, created by South Florida resident Mei Jorge. Through her outfits and travel adventures she inspires women to dress and feel better about themselves no matter the price tag, age, lifestyle or even personal circumstances. Mei has worked with brands such as Madewell, Univision, Macy's, ShopStyle, ViX Paula Hermanny and The Biltmore Hotel Coral Gables. More recently, she has partnered with Dove, Neutrogena, Kohl's, Coach and Stella & Dot on several collaborations.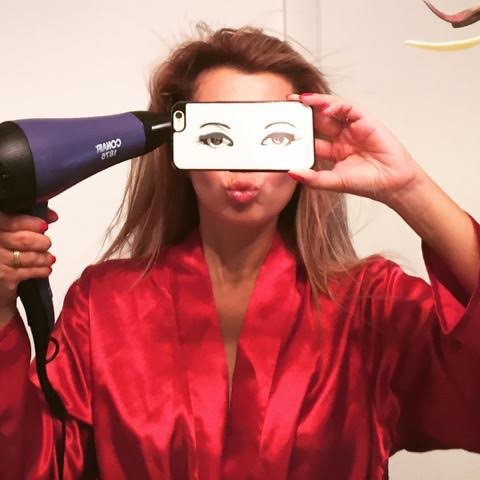 Chapter Officer: Liège Martins Liège is a Brazilian marketing professional, with two MBA's (one in Marketing and another in Financial Management). She has extensive knowledge and experience in marketing, customer relationship, digital marketing, business intelligence, social networking, marketing consulting, market research, strategic and tactical planning. Last year she launched the blog It's Up to Me, where she writes about etiquette, fashion, food, beauty, health, travel, home, design, trends and daydreams!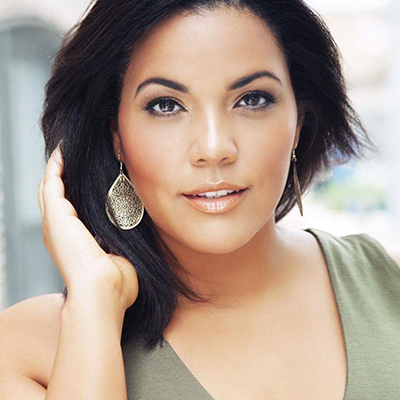 Chapter Officer: Nadia Peña Nadia Peña is an international plus size model from the Dominican Republic. Nadia has maintained a modeling career for over 15 years. Her list of clients include Avenue, Kohls, HSN, Macy's, Rafaella and many others. This year she launched @IAMNadiap where she writes about her journey through Fashion, Faith, Food, Fitness and Family. As a self love and body positive activist Nadia hopes to inspire women to look and feel their best regardless of size, age, or lifestyle.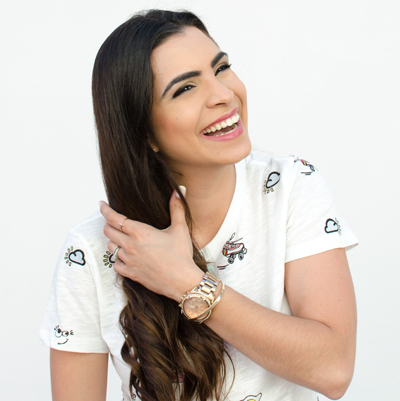 Chapter Officer: Nicole Alba Fashion and lifestyle blogger Nicole Alba, has a passion for inspiring others to feel better about themselves, find their passion and live a more balanced life. She lives in Miami with her husband and lovely daughter Mila Aurora. Nicole is currently pursuing a Bachelor's in Communications and has worked in the Marketing and Social Media industry for several years.
Chapter Officer: Nabila Verushka Nabila Verushka is a freelance photographer who one day decided to make the blog One Tiny Dinosaur, about all the geek chic fashions she wears. When she's not photographing people, weddings, engagements, birthdays, and other events; she likes to photograph and write about her geeky lifestyle, action figures in the wild, and her abuelita's garden, amongst other things. She's currently studying Business Administration at FIU and will be graduating next year.
---
DIY Blogger, Amber Kemp-Gerstel (@damasklove), shared part of her journey from beginner blogger to established blogger. She started blogging as a hobby in 2011, while being a children's psychologist at the University of Miami. She focused on paper crafting, without expecting to get paid, but after attending a bloggers' conference, everything changed. She heard the words  "there's very little exposure, that you can't get for yourself", and between that and all the networking she achieved, the conference was a turning point in her blogging career.
We learned so much from her, that I'm excited to leave you with some of the best questions answered.
At first, were you reaching out to brands, or were the brands reaching out to you?
DL (Damask Love): "It was both. Historically, I've always reached out to brands and they have reached out to me.. [but] you don't get comfortable, you do not get to the point where you are like 'Oh, they are contacting me, so I don't need to reach out'." 
*Tip: Always have a media kit ready to be sent or delivered. Also, if you really like a brand and would like to work with it in the future, do not be afraid to tag away. Use social media to grab their attention. They could find you and collaborate, you could even become a brand ambassador!
How do you deal with brands that want to pay you with product?
DL: "There is a point in all of our journeys where working for product makes sense, and there are certain opportunities where working for product makes sense; but, I think you have to be very mindful of when those are, and No is a very empowering statement.. If your gut tells you No, then say No. It'll be ok… Working for product sometimes is fine, but [always think] how is it going to fit into your story, your brand, and mission if you're just doing it because, or because you feel bad saying no."
How do you reach out to brands?
DL: "I believe very strongly in the idea that if you're gonna reach out to a brand you really want to work with, you need to give them a fully baked pitch… You need to give them no option but to say yes."
*Tip: What DL typically does? She would send a one-pager with her name and the brand's name, give them some ideas on how they could collaborate on something that can reach their audience and hers, and include a link of her media kit. Basically lay it all out for them so the only thing left for them is to say YES!
How do you know what to charge, specially when you're starting?
DL: Get your squad together, find people who are more or less in your area and ask how much do they charge. "There are seats for everyone at the table". Also, attending workshops like these, help you a lot with that. Value your time and find a range that you feel comfortable  with.
What advice can you give to someone who is starting out and stating to build their following on social media?
DL:
-You should have a website or a blog. Social media changes everyday, and if tomorrow one of them decided they're doing something else, you just lost access to all thousands of people you were connecting with. Your blog or website if something that you own.
-As much as you can, create content that is not dictated by anyone else's expectations or need, because then people know why they're following you; and when you do start getting paid, stay true to your brand.
How do you balance family and blogging?
DL: When you are working, work. When you are with your family, be with your family. I don't work while I'm with him.  It's an on and off switch, for me.
How do you bring your Instagram traffic to your blog?
DL: The moment you publish the post, share it on all your social media channels and come up with places around the internet where you can get eyes on the content. Also, if you have a piece of content that is particular to a brand, you can send it to them. Find the places where a community of readers exist, go to them and show them what you just did.
*Tip: To be successful, you have to work and work and after a lot of sleepless nights, then you can see the fruits of your labor. It is not magic, and it doesn't just happen. You have to work for it to happen.
One piece of advice for people that are starting out?
You do not need to have one million followers to be successful. Focus on being a "micro-influencer" first, an influencer that is not too big and not too small. If you have a meaningful and engaging influence with your audience, you will have brands that will go after you. Work on the numbers, but don't obsess over the numbers.
We'd like Brimstone for providing delicious drinks and bites for us and hosting our meetup! We had a blast and enjoyed the food.
We'd also like to congratulate our main sponsor, Southwest Airlines, on the opening of their new International terminal at the Ft. Lauderdale Airport. Southwest Airlines will be offering flights to many destinations in the Carribbean and Mexico.
See you at the next meetup!
---