Follow us on social media: Instagram, Facebook, Twitter, & Periscope
To contact The South Florida Bloggers email info@southfloridabloggers.com.
Chapter Officer: Paola Mendez Hi! My name is Paola and I am the Founder of The Blogger Union. I believe that if we all work together we will all grow together! I help Blogger Union Members continue to improve as bloggers. If you have any questions, suggestions or ideas please let me know. I definitely want to hear from you! We can do this together. Oh, I also run the sites Coral Gables Love + Dapper Animals.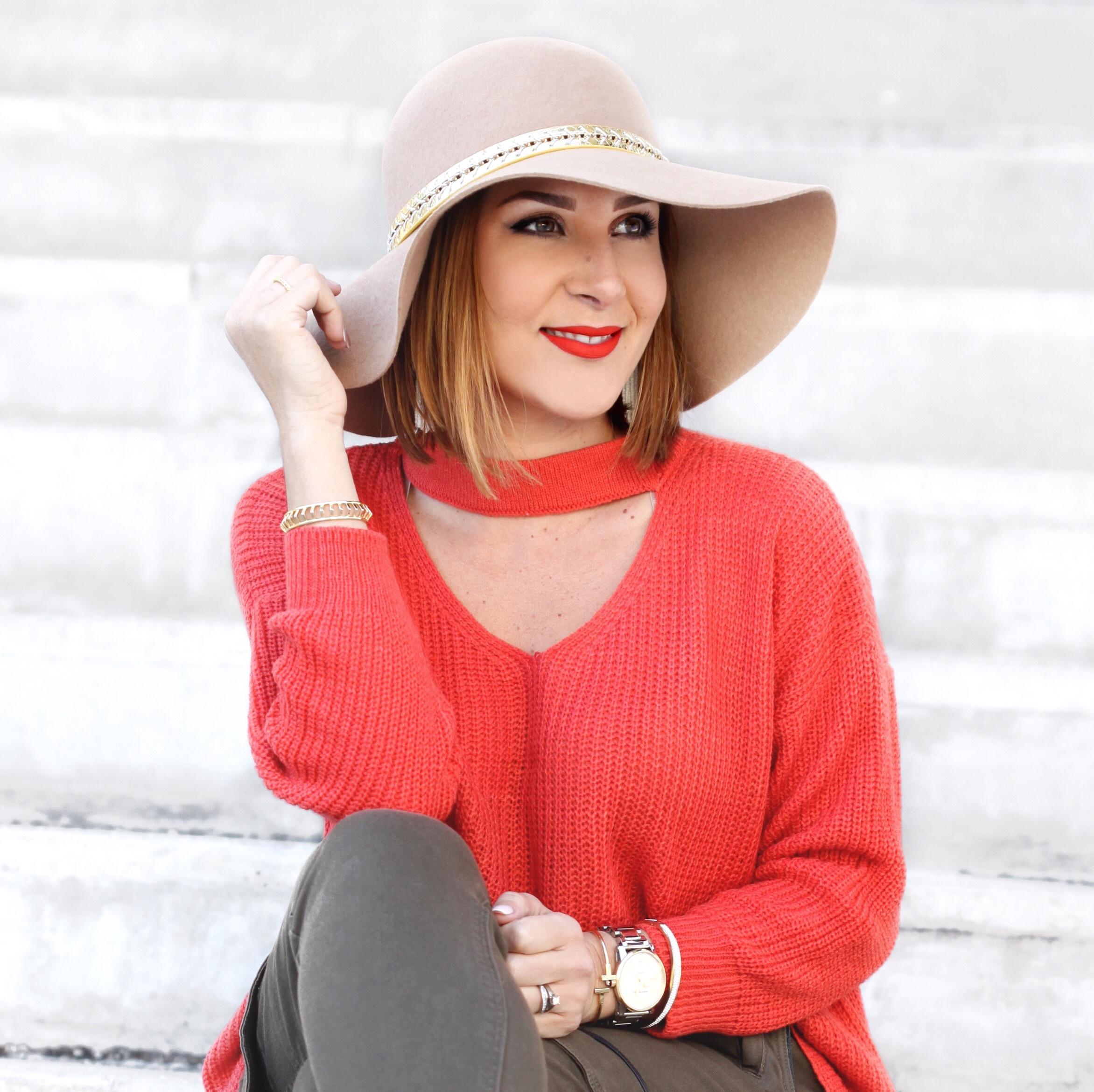 Chapter Officer: Mei Jorge Blame it on Mei, is a bilingual fashion, lifestyle and travel blog, created by South Florida resident Mei Jorge. Through her outfits and travel adventures she inspires women to dress and feel better about themselves no matter the price tag, age, lifestyle or even personal circumstances. Mei has worked with brands such as Madewell, Univision, Macy's, ShopStyle, ViX Paula Hermanny and The Biltmore Hotel Coral Gables. More recently, she has partnered with Dove, Neutrogena, Kohl's, Coach and Stella & Dot on several collaborations.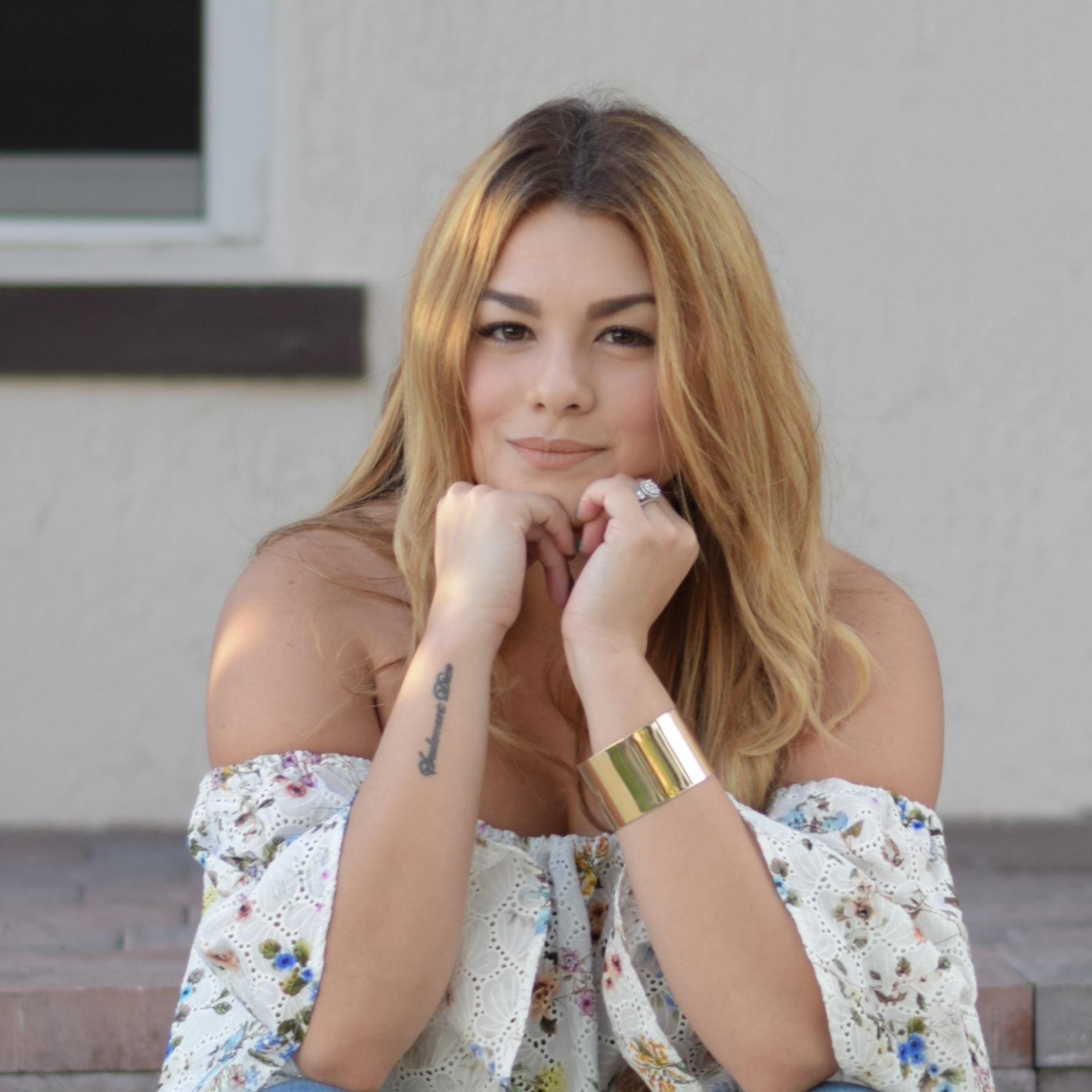 Chapter Officer: Kimberly Pfaehler Kimberly Pfaehler is from Venezuela and currently lives in Miami. After graduating with a Bachelor of Science in Business Administration with a concentration in Marketing, she traveled to Argentina to complete her post-graduate studies in E-Business. After living in Buenos Aires for nearly two years, she moved to Miami where she married and later gave birth to her beautiful princess, Vera. Inspired by her daughter, Kimberly created Oh Lola, a fashion and lifestyle blog, where she displays her creativity, and hopes to inspire mothers to keep an ounce of sanity through the art of staying fabulous.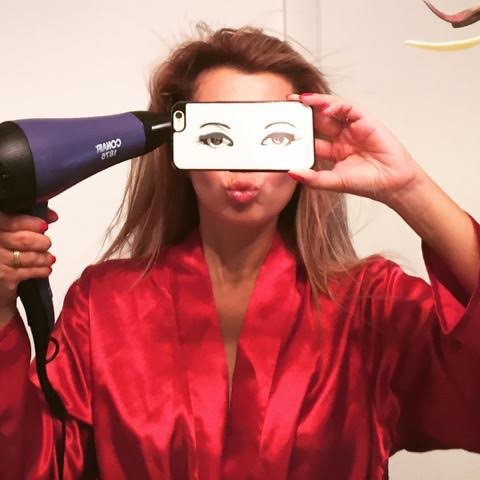 Chapter Officer: Liège Martins Liège is a Brazilian marketing professional, with two MBA's (one in Marketing and another in Financial Management). She has extensive knowledge and experience in marketing, customer relationship, digital marketing, business intelligence, social networking, marketing consulting, market research, strategic and tactical planning. Last year she launched the blog It's Up to Me, where she writes about etiquette, fashion, food, beauty, health, travel, home, design, trends and daydreams!
---
South Florida Bloggers June Meetup & Brunch

Join DIY Blogger, Amber Kemp-Gerstel, as she shares her journey from beginner blogger to established blogger. She will share her secrets on how to: land a TV gig, work with paid sponsors, negotiate sponsorship payments & more. Bring all your questions!

*** Brunch will be provided by the brand new Brimstone Woodfire Grill in Doral City Place. ***

Meet Southwest Airlines Marketing Team

Bring your media kits and business cards! Make the most of the meetup and connect with our sponsors. Southwest Airlines recently opened an international terminal at the Ft. Lauderdale airport and they are looking to spread the word about it. Southwest Airlines now offers flights to the Caribbean, Central and South America.

RSVP Your Spot Now

Between nine and five, she's Dr. Amber – a child psychologist working with kids, teens and families faced with emotional and behavioral challenges.

During all other hours, she's mom to Markus and crafty girl behind the blog Damask Love. If you ever meet her, she's a hugger – not a handshaker. Here are a few more fun facts about Amber:

I spend way too much money at Target but I'll never shop at Michael's or Hobby Lobby unless I have a coupon.
Carbs are my favorite food group with a particular penchant for the french fry and biscuit variety.
I hate the combination of mint and chocolate – it's gross.
Best song to sing at the top of my lungs? Alone by Heart. Hands down.

 Sponsors

Thank you to Southwest Airlines for sponsoring the June Meetup. We look forward to celebrating the new Southwest Airlines international terminal at the Ft. Lauderdale Airport during the upcoming Ft. Lauderdale Art Walk.

Thank you to Brimstone Woodfire Grill Doral for hosting and providing brunch.

Interested in sponsoring South Florida Bloggers? Contact us!

DSLR Basics Workshop

Are you overwhelmed by all the buttons on your DSLR camera? In this DSLR Basics workshop, you'll learn how all those buttons and dials work. This two-hour workshop will have an hour of lecture followed by an hour of hands-on practice of what you just learned!

Register Now

This course is perfect for:

Anyone who considers themselves a beginner with their DSLR.
Anyone who has some existing knowledge about how their camera works but hasn't quite put all the puzzle pieces together when it comes to how aperture and shutter speed work together.
This class is for you if you don't know how all the modes (EX: Auto, P, S, A and M) work on your camera and when you should be using each mode.

Workshop Requirements

You should own (or have borrowed) a DSLR. This class applies to all or most cameras.

What am I going to get from this course?

Learn how to see your images in a more sophisticated way, like a professional photographer.
Add exposure to your photographer's tool belt and learn how it impacts many visual elements of your images.
Learn how to adjust your aperture and why you would choose one aperture over another.
Learn how to adjust your shutter speed and why you would choose one shutter speed over another.
Understand how all of the camera modes (EX: Auto, P, S, A and M) work and when you should be using each mode.
Recognize the difference between depth-of-field blur and motion blur.

Alejandro Veliz, is a Miami-based and self-taught photographer. He began photographing around 6 years ago due to a leg injury as a way of keeping him off the couch. Since then he hasn't put his camera down. Alex's photography ranges from landscapes, all the way to street-style and portraits. Through the years, he has learned that photography is an important part of his daily life, and being able to immortalize decisive moments that will otherwise be gone in the blink of an eye.

credit: Alex Velez Photography

credit: Alex Velez Photography

credit: Alex Velez Photography

credit: Alex Velez Photography

credit: Alex Velez Photography

credit: Alex Velez Photography

credit: Alex Velez Photography

credit: Alex Velez Photography

credit: Alex Velez Photography

credit: Alex Velez Photography

The following is a sponsored post.

Last Saturday, we had a blast with Coopers' Craft! A group of South Florida Bloggers were invited to a Summer Sipper hangout at House Kitchen & Bar in Coral Gables. We got to try 3 delicious Summer cocktail recipes using Coopers' Craft Bourbon. They were refreshing and sophisticated – the perfect cocktails to serve at your next shindig or pool party! This Summer, bourbon is in.

Coopers' Craft Kentucky Straight Bourbon Whiskey is a refined, toasted wood whiskey—aged in barrels with a unique Beech and Birch charcoal finishing process. It's smooth, easy to drink and meant to be shared.

Coopers' Craft After Barrel. Photo credit Vintage Unicorn

AFTER BARREL RECIPE

Recipe courtesy of Henry from ABC Bartending

Ingredients

2 oz. Cooper's Craft Bourbon
5 Blueberries
4 Sliced Strawberries
1/2 oz. Peach liquor
Orange Bitters

Place blueberries and strawberries in a shaker. Pour Peach liquor over the berries. Muddle the strawberries, blueberries and peach liquor to release the juices. Add Cooper's Craft Bourbon and orange bitters for a nice tang. Add ice cubes and shake. Pour and enjoy!

Coopers' Craft Cup. Photo credit Vintage Unicorn

COOPERS' CUP

Ingredients

2 parts Coopers' Craft
1 part fresh lime juice
top with ginger beer (roughly 6 parts)
Served over crushed ice in tin cup, garnished with mint sprig

Instructions

Combine Coopers' Craft Bourbon with lime juice. Add ginger beer and serve over ice in tin cup. Garnish with mint Sprig.

Coopers' Craft Luxedo. Photo credit Coopers' Craft

KENTUCKY LUXEDO RECIPE

Ingredients

1 part Coopers' Craft
1/4 part Maraschino Liqueur
2 dashes Angostura Bitters
Muddled Sugar Cube

Instructions

Combine Coopers' and Maraschino Liqueur into a mixing glass and stir with a bar spoon. Muddle sugar and bitters at the bottom of an old fashioned glass. Add ice and strain into a mixing glass into glass with sugar and bitter mixture. Garnish with a Maraschino cherry.

What makes Coopers' Craft Bourbon Unique?

Nearly 150 years ago, when Brown Forman began bottling bourbon, they recognized the importance of craftsmanship and the role of the wooden barrel as an essential ingredient. Since 1945 they have been raising their own new barrels; and now are the only major distiller to do so.

Photo credit Nabila Verushka

Photo credit Nabila Verushka

Photo credit Nabila Verushka

Photo credit Nabila Verushka

Photo credit Nabila Verushka

Photo credit Nabila Verushka

May South Florida Bloggers Meetup

Gabe Sanchez, Christine Russo andAlex Veliz will share their secrets to stunning photography regardless of your camera. They will be discussing everything from lighting, composition, posing, iPhone photography, DSLR photography, and etiquette when working with photographers. If you ever had any photography questions, now is your time to ask.

RSVP Your Spot Now

Gabriel Sanchez, better known as 'Gabe', is a Miami based fashion and portrait photographer as well as a social media influencer. He has been a working photographer for the better part of his life by creating images for personal clients, well known brands and major magazines in and out of the United States. Gabe's photography style is self described as "simple, candid, and somewhat minimal" with contrasty yet subdued tones. His background in psychology is entwined into his photography and portraiture, placing value in the relationship between him, his subject, the environment and the moment.

Christine Russo is the founder of Christine Michelle Photography. She's half Cuban, half Italian, and 100% in love with food, coffee, people, the arts, and animals. Christine is known for composing clean, beautiful photographs that tell a story. Her art is focused on social media, fashion, and blogger photography. Christine has worked with fashion and beauty brands, restaurants, small business owners, marketing firms, and international travelers that want to professionally capture that Instagram-perfect moment.

Alejandro Veliz, is a Miami-based and self-taught photographer. He began photographing around 6 years ago due to a leg injury as a way of keeping him off the couch. Since then he hasn't put his camera down. Alex's photography ranges from landscapes, all the way to street-style and portraits. Through the years, he has learned that photography is an important part of his daily life, and being able to immortalize decisive moments that will otherwise be gone in the blink of an eye.

 Sponsor

Thank you to Killer Melts for hosting and providing brunch.

Interested in sponsoring South Florida Bloggers? Contact us!

15 spots available to attend Coopers' Craft Summer Sippers Blogger Shindig

15 Bloggers are invited to enjoy lite bites & Summer Sippers at the new Coral Gables restaurant House Kitchen & Bar on Saturday, May 13th 2017 at 12:00 pm. Bloggers will be competing to create the most delicious and gorgeous Summer Sipper! Winner gets Coopers' Craft Swag and bragging rights. Plus, meet the PR contacts for Coppers' Craft.

Post Event Requirements

*** All attending bloggers must post on social media & write a blog post on their site within 2 weeks after attending. ***

Date: Saturday, May 13th 2017

Time: 12:00pm – 2:00 pm

Location: House Kitchen & Bar

180 Aragon Ave
Coral Gables, FL 33134

Website: housekitchenbar.com

How To Participate

If you are interested in participating please email paola@TheBloggerUnion.com with a link to your profile on thebloggerunion.com. If you do not have a profile, you can create one by registering, it's free: thebloggerunion.com/register.

Please remember it is SUPER important that you FOLLOW THROUGH with any commitments you make with The Blogger Union opportunities. If you don't follow through, you are not only hurting your reputation but the entire South Florida Blogger's community reputation. There are only 15 spots open for bloggers to participate. Please, only sign up for this opportunity if you are 100% sure you can attend & follow through.

About Cooper's Craft Bourbon

Coopers' Craft Kentucky Straight Bourbon Whiskey is a refined, toasted wood whiskey—aged in barrels we've raised ourselves and finished with a unique Beech and Birch charcoal finishing process. Smooth, easy to drink and meant to be shared. So give it a taste— just make sure you raise a glass to those that raise the barrels.

Cooper's Craft takes its distinctive flavor directly from our barrels as one could only expect of a real cooper's bourbon. Our barrel staves are toasted ahead of charring and our bourbon is finished with a unique beech and birch charcoal filtering process. This allows the bourbon's soft oak character to be featured more prominently. Coopers' Craft is bottled at 82.2 proof at the Brown-Forman Distillery —just a few miles down the road from our cooperage.

About House Kitchen & Bar

House, like our sister restaurant town kitchen & bar, we wanted a neighborhood joint where the owners, who all live in the community, could treat their customers like family and offer a hip comfortable atmosphere to relax over a bite or drink in their home away from home.

2 Chapter Officer Positions Open for the South Florida Bloggers Chapter

I am happy to report that 2 of our Officers are moving on to big projects and new cities, leaving 2 spots open for new Chapter Officers! While there certainly is an opportunity to earn some income as a chapter officer, it is more a labor of love and it will bring you other types of intangible benefits such as:

Exposure: I can tell you with 100% certainty that Coral Gables Love grew to 10K followers because I lead the chapter.
Education: You will learn how to not only run a blogging business but also a community.
Experience: You will have responsibilities that will lead you to acquire new useful skills. (ex: Reaching out to sponsors)
Contacts in the industry/community: You will be working with our sponsors.

As chapter officer, the more you put in, the more you will get out of being a pillar of the South Florida Bloggers community.

So what are we looking for in a chapter officer?

– Bloggers who are professional.
– Bloggers who are dependable and follow through on everything they commit to.
– Bloggers who are creative and passionate about blogging.
– But most importantly, bloggers who are passionate about building a blogger community around kind collaboration. KINDNESS and inclusion over competition is what we are all about.

What type of responsibilities are expected from a chapter officer?

The following list of responsibilities will be shared between 5 officers:
– Chapter officers attend all South Florida Bloggers monthly meetups. This is important so that you can meet the members of the chapter and be visible.
– Help run the social media channels.
– Work with sponsors.
– Host blogger opportunities.
– Write content for South Florida Bloggers blog including event recaps.
– Help with day to day operations of the chapters.
– Help with the putting together of chapter events including opportunities and meetups.
– Come up with ideas to improve the chapter & bringing those ideas to life.

As the first and largest chapter we support the other chapters throughout the country. So a few of the responsibilities will include lending a hand to other chapters as needed.

How To Apply To Be a South Florida Bloggers Chapter Officer

Send an email to info@southfloridabloggers.com. Saying you are interested in being a chapter officer and why.
Once you are approved as a potential chapter officer you will have a 1 month trial period as a volunteer. This is for you to see if you like being an active member of the chapter and if the responsibilities are manageable in the long term.

*Officers who don't complete their responsibilities or miss monthly meetups will open up their spots for current volunteers to have a shot at being officers.*

I look forward to hearing from you,
Paola

Have you reached out to brands or marketing professionals? Maybe you haven't done so because you are unsure on who, when or how to pitch? The South Florida Bloggers had the pleasure of chatting with PR professionals Maite Velez-Couto and Jose Resendez about the do's and don'ts of reaching out to a brand, sponsor, PR or marketing specialist. In case you missed it, keep reading for all the highlights from the April meet-up.

Plan

Be prepared. The most important part is to do your homework, research about the brand and what they're doing, search their website, see who they've worked with in the past, look for the keywords they use to describe their brand and speak to their heart, but most importantly explain how your brand connects to their business. Have your updated media kit ready in a way that is organized and easy to read.

Be creative

Always highlight your strongest areas and customize your media kit according to who you're pitching to. If you are pitching to a beauty brand, make sure to give priority to any beauty campaigns you have done in the past.

When is a good time to pitch?

There is no such thing as a "best time" to pitch, but you can may want to keep in mind holidays or seasons coming up. For example, if you know that Mother's Day is coming up, try pitching 1-2 months ahead regarding this holiday. For the hospitality industry, they usually start preparing their campaigns at the end of the third quarter, so that would be the best time to pitch to them.

When Pitching

Always remember to keep your emails short and sweet. Take the time to introduce yourself, and talk about what you can provide to their brand or campaign. Don't be intimidated when reaching out, go ahead and break the ice, because they are looking for you!

Don't just be a brand, be a business

Numbers are very important, but they are not everything. The more value and reach you can bring to the table, the more calls you're going to get. Make sure to put yourself out there and fully showcase your skills, strengths and added value.

What is the best platform?

The best platform will depend on the campaign, just make sure to master the platform(s) you're in.

So, go ahead, don't be afraid and start reaching out!

In any project that we start, there comes a point when we briefly lose focus. It can happen when we try to put together a piece of furniture, and too quickly realize we have leftover pieces. Oftentimes it happens at work when we get frustrated and ask ourselves why we stick around. And it can definitely happen in the blogging sphere in that moment when we forget why we keep doing it. That is called blogger burnout.

During our March meet-up, Nikki Novo (author, spiritual mentor, and medium) joined us for the South Florida Bloggers meet-up at the Coral Gables Museum. She led an amazing talk on handling negativity and creating boundaries to allow the vision for your blog to flourish. We spent the afternoon with Nikki in a guided conversation to take us back to our roots.

In the Beginning

Take a moment to stop and think about why you started. What inspired you to open your blog? Even if you have to stop right now to think about it; do it. Remind yourself why you love it so much—whatever your reason—and rekindle that flame this very moment.

As life happens, we get caught up in deadlines, stresses, and just figuring out if things are going in the right direction. But every now and then it benefits us to get back to the beginning. What was that initial desire that got us moving? Blogging takes a lot of energy and unless we are centered on what inspired us to jump into this in the first place, the doubt will creep up on us.

Just Be Present

Nikki also shared her thoughts on what happens when we compare our progress to others. The main issue here is that you begin to feel behind before you even start. A blog takes some loving care, so making comparisons to the girl next to you will not be beneficial. You might see that she is five steps forward. That will make you feel anxious or even overwhelmed.

As Nikki mentioned, if you are not honoring where you are now, you start living in the future. Maybe you even ask yourself where you should be. These thoughts will definitely feed that anxiety. Instead, Nikki recommends that you ask yourself what you can be doing with all that energy. Because comparing yourself to others also requires our energy, we are actually stealing that from our blog. Trying to be somewhere else will not allow you to enjoy the little milestones that are happening right now.

Build Around Your Strengths

When we are getting started, we try to do it all. We want to take the pictures, create all the content, and learn about building a website—almost as if it can happen overnight. The issue that Nikki points out here is that we start to veer off from our strengths. That adds to the burnout feeling because we feel like we want to do everything, but don't necessarily have the skill.

As Nikki sees it, you can build around your strengths and outsource the rest. Then you can take your blog to the next level. Once you find someone that compliments your weaknesses, you can refocus your energy to improve what you are already great at. And isn't that what got you into blogging in the first place? You loved something so much that you wanted to share it with others.

Great Tip for New Bloggers

A great tip for new bloggers is to consider a tradeoff between skills. You may know a friend that is an excellent photographer and you are a better writer. Nikki finds that this collaboration is an excellent solution. Not only is this a great solution for bloggers with a low budget, but it also helps you reduce the burden from taking on tasks that you rather not do.

Have you figured out how to make your brand stand out in the media? In February, we invited Natalie Leon from Wine With Nat™ to share how she's creating buzz around her brand. Natalie shared effective pitch techniques with the South Florida Bloggers. In case you missed it, keep reading for all the highlights from the February meet-up.

Many of you have met her as Wine With Nat™, but what you may not know is that Natalie brings with her over 10 years of experience as a Branding, Public Relations and Marketing professional. While she brings women together through wine, she is also sharing how important it is to build relationships within your community.

It Gets Better with Time

Getting in the face of the media takes time. And it also takes building relationships. Natalie recommends that you do your homework and figure out which media company best fits your brand. In that way, you can spend all your energy pitching to the right outlets. And when you are ready, do what you can to stand out. Sometimes an email won't get you noticed right away. One time, Natalie delivered a kit to a media group. Bottom line… just get creative!

Maybe the timing is off and you won't get an immediate response. In that case, Natalie suggests you keep the relationship open. Follow up with an email every now and then to keep the conversation going. When they find a good fit for you, they will find you!

Pitch Perfect in the Subject

Media needs the meat of your pitch in the subject of the message. It is likely that they skip through your email if it does not catch their attention. We even do that ourselves; we skim through emails or scroll through subjects and open what most interests us. It is just the same with media.

Natalie's next advice is that you keep emails short and to the point. The message you want to get across should be in those first couple of sentences. If you have more information to share, attach a fact sheet in the email. You can even work off media alerts that you can refer them to. But remember, time is of the essence, so it's probably not a great idea to send them to a website or links to long articles. Consider their time just as you wish they'd consider yours.

Every Blogger Needs a Brand

Your brand tells a story. That is how you tell readers, customers, and even media, what to expect from you. "If your brand is not different from the rest, you have not discovered your brand," suggests Natalie. That is why your story is the most important aspect; it differentiates you from the others. At times, the messaging behind who you are and why is more important than what you're selling.

Keep that in mind when you pitch to media. You want to be sure you can effectively describe your brand to them and show them how unique you are. Along those same lines, it is important to stay consistent with your brand. If you start accepting every offer, you will derail and then it may become a problem. People will notice that you are true to your brand and what you represent.

Natalie gave us some final thoughts to consider before we make that first pitch:

Can you describe your brand?

Is there one like yours?

How are you unique?

What's the story behind your brand?

Can you define the audience behind your brand?

April South Florida Bloggers Meetup

Learn how to land sponsorships and brand collaborations! Meet PR professionals, Jose Resendez and Maite Velez-Couto. They hire influencers for major brand collaborations and will be sharing insider tips on how to reach out to brands, grab a brand's attention, and negotiate like a pro. Bring all your sponsorship questions! We'll have a Q & A session after the panel discussion.

RSVP To Attend The Meetup

Jose Resendez has over a decade of experience in communications and is an Account Supervisor at Omnicom's international firm, FleishmanHillard, one of the top five public relations firms in the world. Jose works on the firm's top business accounts including AT&T, Procter & Gamble and JP Morgan Chase, among other household name brands. Jose was also listed in AdWeek's PR 30 Under 30.

As a publicist and digital strategist, Jose's day-to-day includes influencer marketing, talent/spokesperson integration, managing digital campaigns, online press/blogger outreach, event execution, sponsorships and social media strategy – all focused on the U.S. Hispanic diversity market. Through brand campaigns, Jose has worked with notable figures including Eva Mendes, Sofia Vergara, Maite Perroni, Becky G and social media celebrities such as Dulce Candy, Kandee Johnson and LeJuan James.

Jose's passion for all things pop culture was ignited at his internship with Columbia Pictures for SONY Entertainment in Hollywood. Jose has spoken on professional panels at Social Media Week, We All Grow, Hispanicize, Social Tech Live, PRSA Miami, Latina Lifestyle Bloggers Conference, Puerto Rico Blogger Con and the South Florida Bloggers. For his career and personal endeavors as an influencer and blogger himself, Jose has been recognized by the LATISM Awards, Portada Online Awards, Miami Life Awards, HPRA Bravo and TECLA Awards. Jose's latest recognition comes from ALEGRIA Magazine, listing him as one of the Most Inspiring Latinos of 2016.

Maite Vélez-Couto, a vice president at rbb Communications, brings a broad range of consumer product marketing, branding and media relations experience to the firm. Throughout her career, she has handled integrated communications campaigns for a wide variety of global brands including, but not limited to AMResorts, Embassy Suites by Hilton, Hampton by Hilton, Hilton Garden Inn, Norwegian Cruise Line, Vlasic pickles, Mrs. Butterworth's syrup, Starbucks Coffee Company, and Feld Entertainment.

For every client, Maite precisely combines a strategic mix of traditional and social media relations with affinity partnerships; TV integrations; content creation; influencer, celebrity and community relations; and special events, to deliver powerful results. She currently focuses on rbb's hospitality and food and beverage practice, managing award-winning campaigns including recipients of PRSA's "Silver Anvil," Holmes Report's "Gold SABRE", and HSMAI's Platinum Adrian Award. Her experience also includes supporting clients' efforts internationally across Mexico, Colombia, the Caribbean, Spain, and Canada, as well as targeting niche audiences in the U.S. including Hispanics and women.

Prior to joining rbb, Maite honed her media relations and client management skills during her two-year tenure at a boutique Miami agency, where she worked with a variety of hospitality, entertainment and travel clients including Lowes Hotel Miami Beach, SUSHISAMBA dromo, Boost Mobile, Carolina Herrera and Möet & Chandon.

Maite graduated from the University of Miami with a bachelor's degree in Spanish Literature and an associate degree in architecture, and from Florida International University with a bachelor's degree in Humanities and post graduate studies in Spanish Language Journalism. She currently resides in Coral Gables.

 Sponsor

Thank you to Marriott Stanton South Beach for hosting.

Thank you to Lolo's Surf Cantina for providing brunch.

Interested in sponsoring South Florida Bloggers? Contact us!