Let's celebrate 2019!
The South Florida Blogger Awards is a day to celebrate the entire community's accomplishments in 2019.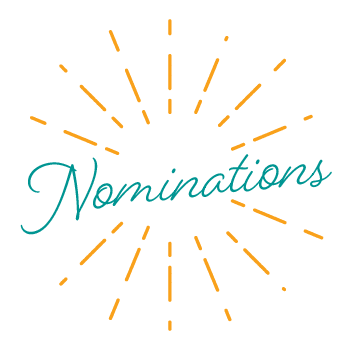 How Nominations Work
The nomination period starts on November 11, 2019 and ends December 15, 2019.
Anyone can nominate their favorite Blogger Union blogger for a category via the nomination page.
Once the nominee is confirmed, they will be added to the appropriate category voting page.
Bloggers can be nominated to a maximum of 3 categories.
How Voting Works
The voting period starts on January 15, 2020 and ends on January 30, 2020.
It's time to show some love for all your favorite bloggers. Voting is easy! Simply click on the appropriate category voting page below and click on the photo of your favorite blogger. That's it! With one click you cast your vote. You can vote as many times as you like, everyday, through January 30, 2019.
Keep this website handy so you can vote for the next few weeks. Remember your votes will help get your favorite bloggers to the round of semi-finalists!
Share the love!
Help your favorite blogger by asking your friends & family to vote for them via social media.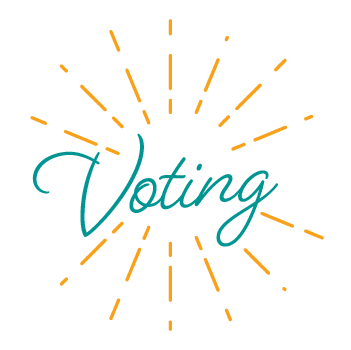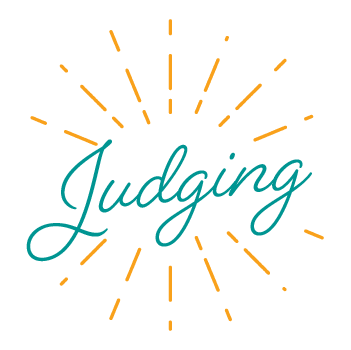 The Scoring System
The five bloggers with the highest number of votes will be the official semi-finalists per category. A panel of judges will then review each of the semi-finalists and select the winner of the category. Each semi-finalist will be judged by a panel of experts on the following criteria:
1. Aesthetics: Judges will score each blog's general style, design, layout, color scheme, and photo quality.
2. Writing: Judges will score each blog for its writing style, flow, and readability.
3. Content: Judges will score how a blog's topics relate to each other; and will also be looking for unique content that is creative and delivers value.
Blogger Awards Schedule
A breakdown of South Florida Blogger Award Ceremony
Sunday, February 9, 2020
12:00 - 12:30 pm
Receive your badge and gift bag at registration. Your event badge must be worn at all times. Meet & network with sponsors at their booths.
12:30 - 1:30 pm
Montgomery Glasshouse
Awards Ceremony presented by Capital One
The winners for each category will be announced during the awards ceremony.
1:30 - 2:30 pm
Enjoy burgers, treats, networking, and photo opportunities.
2:30 - 3:15 pm
Montgomery Glasshouse
Panel I: Influencer Marketing Trends in 2020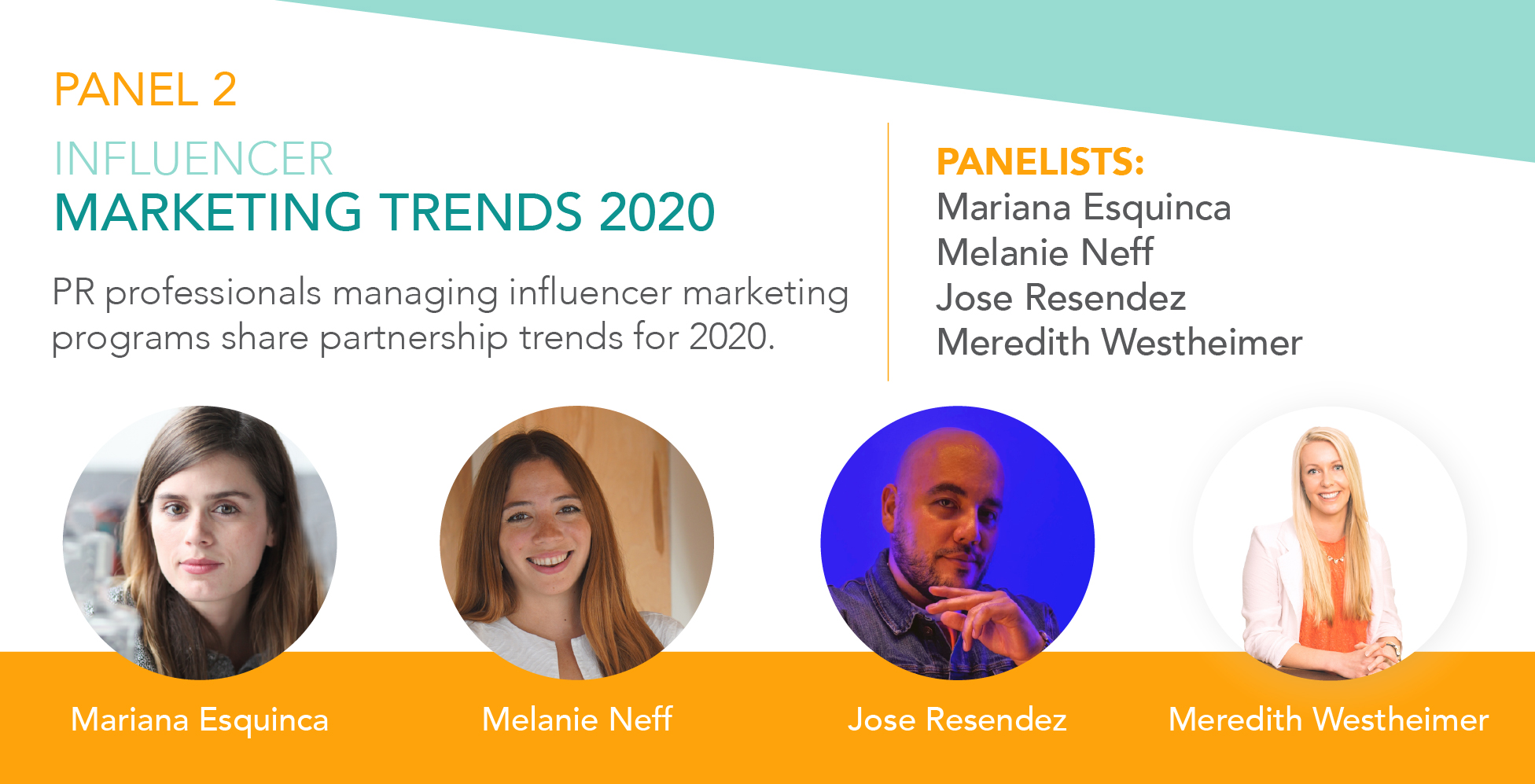 Speakers
Mariana Esquinca, Brown-Forman Global PR Manager – Tequilas
Mariana acts as a thought partner and is responsible for leading and supervising the publicrelations to build the reputation of the Brown-Forman tequila brands.
Melanie Neff, Account Executive Carolyn Izzo Integrated Communications
Melanie has managed numerous luxury brands such as The Cancun CVB, Krystal Grand Hotels & Resorts, Cala Luna Boutique Hotel in Costa Rica, The Atlantic Fort Lauderdale, Hilton Puerto Vallarta Resort, the Barbados Tourism Board, The Savoy South Beach and more.
Jose Resendez, Marketing Consultant & Digital Strategist
Jose is an award-winning communications expert, now based in Los Angeles, with over a decade of diversity & inclusion experience in the U.S. Hispanic market, specializing in influencer marketing, social media, publicity, talent relations, & focused on all things pop culture + digital. Clients have included Fortune 500 companies such as AT&T, Procter & Gamble (CoverGirl, Pantene, Olay, Tide), Johnson & Johnson (Listerine), & PepsiCo (Gatorade), among other iconic household brands.
Meredith Westheimer, Director at Moore
In addition to her magic in media relations, Meredith brings nearly a decade of experience in marketing, public relations and sales to Moore's West Palm Beach office. She is known for her enthusiasm, determination and creativity and has worked with clients in the education, business, nonprofit, lifestyles, cultural, society and health care sectors.
3:30 - 4:15 pm
Montgomery Glasshouse
Panel II: Influencer Growth Strategy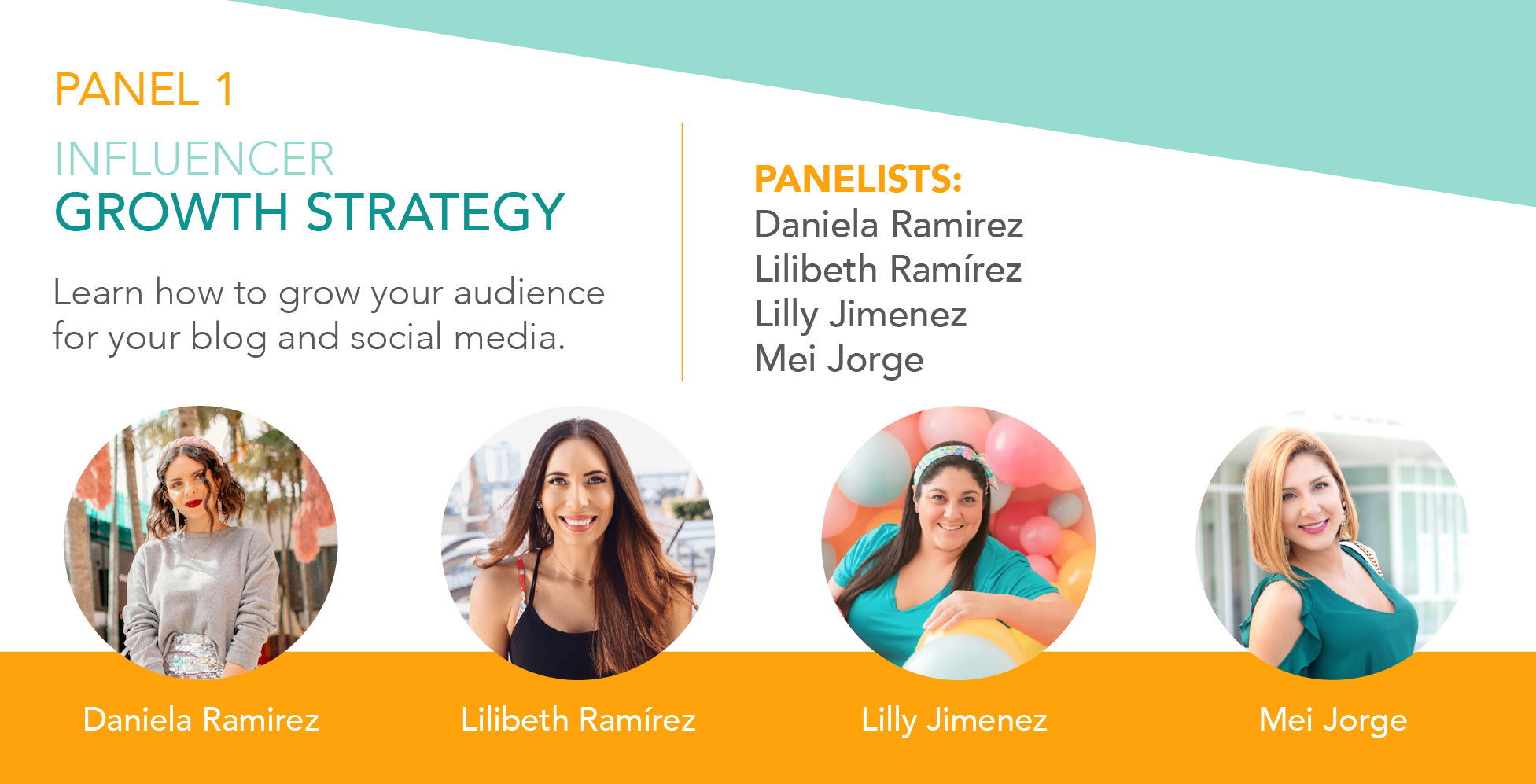 Speakers
Daniela Ramirez (nanysklozet.com)
Fashionista Daniela Ramirez runs the blog Nany's Klozet. She was born in Caracas, Venezuela, and moved to Miami to go to college. Daniela studied Fashion Merchandising and Business, and is currently getting her masters degree on "Design and Media Management". She also has a certification in Makeup Artistry.
Daniela started blogging in 2009 on a blog called Fab Chic and Fit. After a year sharing her outfits there, she decided to open Nany's Klozet to expand her readership by writing in English. Her mission is to inspire women to express who they are through clothes.
Lilibeth Ramirez (recetaslily.com)
Lily Ramirez is an entrepreneur, author, and blogger. When she's not writing and taking photos of her life, she's working on recreating her favorite recipe into healthier versions she can share with her 700,000+ followers. She's convinced you can eat healthy and make it delicious.
Lily enjoys creating her own online products and recipes for her clients and her own YouTube channel.
She's passionate about inspiring others by sharing stories and experiences about loving yourself, food planning, and maintaining a healthy lifestyle.
Lily Jimenez (thecreativeheartstudio.com)
Lilly Jimenez is the girl behind The Creative Heart Studio. She's a mom, wife, fine artist, PINK devotee, and lover of all things Party! Ever since she can remember, she's been obsessed with art and crafting supplies. You can watch her talented skills on NBC's Making It season 2.
Mei Jorge (blameitonmei.com)
Mei Jorge is the founder and creative mind behind the award-wining bilingual blog, Blame It On Mei. Mei hopes to inspire women to dress and feel better about themselves no matter the price tag, age, lifestyle or personal circumstances. Mei and her husband became parents in 2018 to an adorable baby boy named Julian. Recently, they welcomed baby Mila to the family.
Award Categories
Vote for your favorite bloggers by clicking on a category below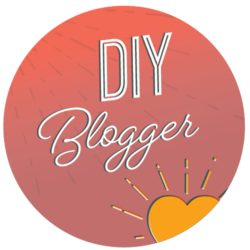 Who made the coolest crafts? The blogger who inspired you to breakout your glue gun and get your craft on deserves your vote.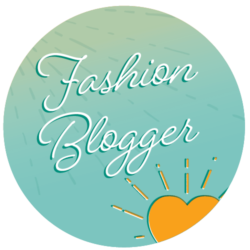 Who had the best style? The blogger who shared the best fashion tips, trends, and finds deserves your vote.
Who shared the tastiest food? The blogger who had the best insider info about the restaurants & food spots around town deserves your vote.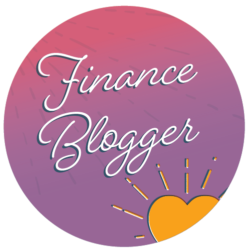 Who gave the best money tips? The blogger who inspired you to take control of your finances deserves your vote.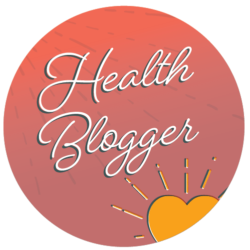 Who helped you stay fit and healthy? The blogger who inspired you to get off the couch, get active, or go for self-care deserves your vote.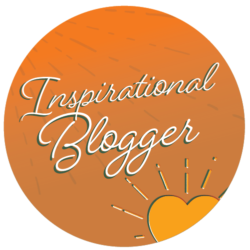 Who motivated you the most? The blogger who took you on a journey of empowerment deserves your vote.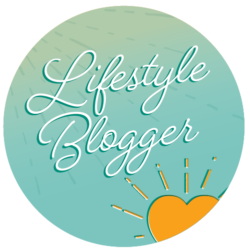 Who truly shared their lives with us? We want to hear about bloggers who shared personal stories or curated content about the world around them.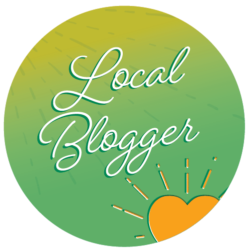 Who brought us the best South Florida insights? The blogger who made you discover your city deserves your vote.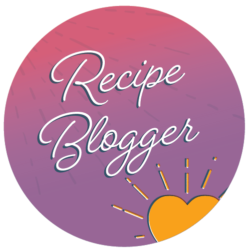 Who shared the best cooking tips? The blogger who inspired you to try to new dishes and explore new tastes deserves your vote.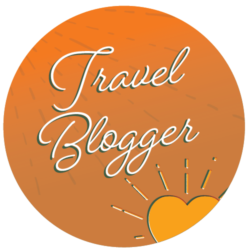 Who visited the most noteworthy places? The blogger who made you itch to travel and spurred wanderlust deserves your vote.
Judges
these talented experts score the semi-finalists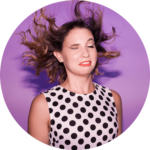 WRITING
NICOLE VALDES
Nicky Valdes is a Miami-based writer, blogger, and wise gal. She writes stellar content (I mean, like, really stellar) for publications like Hello Giggles and Refinery29.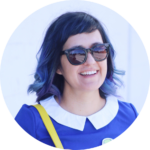 AESTHETICS
ANDREA MENDEZ
Andrea Mendez is a Colombian-American illustrator and designer based in Miami, Florida. She's the Founder of Vintage Unicorn – a design agency specializing on digital media and print projects with a focus on hand lettering.
Andrea's most adventurous project was co-founding and art directing designer toy store and gallery, PinkGhost. At PinkGhost, she curated monthly art shows and collaborated with local and international artists on PinkGhost artist products, sold around the world.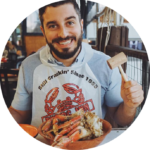 CONTENT
BRUCE PINCHBECK
Bruce Pinchbeck is Co-Founder & Chief Creative Officer of WhereBy.Us which houses publications in Miami with The New Tropic, Seattle with The Evergrey, Portland with Bridgeliner, Orlando with Pulptown, and Pittsburgh with The Incline. He is an artist and creative director who previously worked at New World Symphony, Philly.com, and NBC Comcast.